Ernest Bloch biography
Born 24 July 1880 Geneva Switzerland
Died 15 July 1959 Portland Oregon, USA
Ernest Bloch was so admired in his heyday that many considered him the fourth 'B' after Bach, Beethoven and Brahms. He was one of the most original composers of the 20th century whose music, whilst intellectually challenging, was accessible to a wide audience. His works were regularly performed from the 1920s to the 1950s, particularly in the USA, UK and Italy.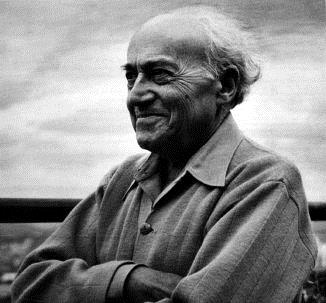 Now, around the time of the 50th Anniversary of his death in Portland, Oregon in 1959, it is time to rejoice in the wide range of his oeuvre and hear again the well and lesser-known orchestral, choral, chamber, instrumental, and vocal works. There will also be an exploration of his hitherto unpublished music.
Bloch has often been referred to as a 'Jewish composer' because of the substantial number of his works that carry Jewish titles. Yet his repertoire incorporates a variety of influences such as Renaissance, neo-Classical, neo-Romantic, Swiss, Native American, Chinese, and Gregorian chant. Although he never founded a 'school' of composition, many of the most prominent American composers of the 20th century were his students.
He visited Britain in the 1930s, where concerts of his chamber music were presented. In 1949 his Concerto Symphonique for piano and orchestra was premiered at the Edinburgh Festival; he also conducted a major concert at the Royal Albert Hall, including Schelomo with cellist Zara Nelsova and The Sacred Service with baritone Aron Rothmüller and the London Philharmonic Orchestra and Chorus. Following the founding of the American Ernest Bloch society, an Ernest Bloch Society was founded in London in 1937 with Albert Einstein, Sir Thomas Beecham, Sir Arthur Bliss, Sir Arnold Bax, and Sir John Barbirolli, among others, as honorary officers.
Amongst his many other attributes, Bloch was an accomplished photographer, a lover of mushrooms, a collector and polisher of agates, and a prolific letter writer.
See a complete list of Ernest Bloch's compositions here
About Ernest Bloch in the Oregon Encyclopaedia.